First Person Perspective from a Home Remodeler: How I Saved 30% on My Master Bathroom Remodel
After more than a decade of staring at the pink cracked bathtub, stained carpet and boring beige shower tile in my master bathroom, I finally decided to gut and remodel the space as a 40th birthday present to myself. My "Pink Palace" thankfully would be no more, and I envisioned (with help from an interior designer and years of home improvement magazine reading ) a modern, Zen respite from the harried world in which I found myself. That feeling of bliss and relaxation abruptly ended when I saw the projected cost of the remodel.
Four decades on this earth had taught me not to take "no" where my dreams were concerned, and this bathroom was my dream I was intent on making into reality. I knew there was no cutting costs on some goods and services in my remodel (electricians, dumpster rental) but plenty of other items could be found at a lower cost without sacrificing quality. All was possible if I just put in a little of my own legwork.
I had hired a designer who was a friend I trusted because I knew I wouldn't be intimidated when I went head to head on costs. Designers love pretty stuff, and by that I mean pretty expensive stuff, but they also realize they'd rather have a paying job that nets them less than no job at all. Here's are some ways I saved 30% off the final cost of my master bath remodel: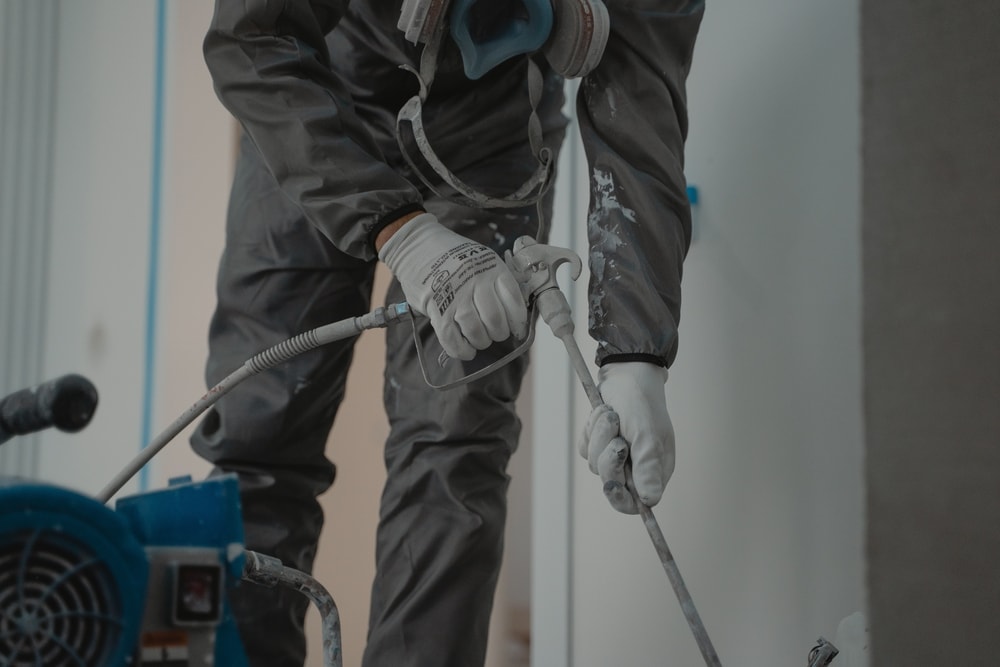 Faucets: My double vanity required two sets of faucets, and the original Italian brand faucets came in at close to $1000! I went to Home Depot and asked two employees in the plumbing department if there was a huge difference in quality and performance between the originals and the mid-range price point brand ones like Price Pfister. They told me no, and the Price Pfister ones had a lifetime warranty to boot. Done, and I save $700.
Flooring: The glossy black porcelain floor tile that looked exactly like wood planks undeniably was gorgeous, but the $5/square foot price tag the to-the-trade flooring showroom was charging wasn't. I also was very concerned with the glossiness leading to slipperiness, something that would take away from the peaceful retreat I was pining for. I found a slightly lighter color porcelain plank at a local home improvement store for pennies over $2/square foot! Decision made, $500 saved, and I haven't slipped once!
Granite Remnants: I knew I wanted to replace the beige 80's era tile in my kitchen with granite remnants and granite countertops. I found the perfect contractor to do this job and I couldn't be more happier.
Chandelier: One of the items I would not cut out of my design was the chandelier I wanted hanging over the tub. The $1200 crystal one my designer chose was stunning, but it could not be. I searched online and found a more gender-neutral (good for resale value) polished chrome double tier light for $160. Let there be light, and a $1,100 savings!
Medicine Cabinets: Though my entire bathroom is absolutely stunning, the first thing I point out to people taking a tour of my house are my two Cape Cod-style mirrored built in medicine chests above the sinks. I ask them to guess how much they thought they cost – and the answers range from $200 to $400. I tell them that the medicine cabinet on the left side was $20 after my local Target clearanced its bathroom furniture and the one on the right was $8 because Target ran an additional sale on top of that! I purchased these items three years before I even considered doing a remodel, so it goes to show that if you have the room to store items, buy them. My designer loved these much more than the plain non-medicine chest framed mirrors she selected and which cost over $500 for the pair. Savings: $472!
There you have it! I got my dream bathroom and for about eight hours of legwork, I saved close to $8,000. Don't let an estimated cost of a remodel stop you before your dream bathroom (or kitchen or backyard) can be turned into a reality.
If you are looking for granite remnants in Phoenix, AZ – Please call AZ granite & Remodeling Today at (602) 759-9000.